Request a Free Business Electricity Quote…

Request a Free Business Electricity Quote…
Take the first step to cheaper business electricity bills
Comparing business electricity prices with our free service can lead to
substantial savings for your business – and avoid costly automatic renewal
rates too.
We can bring you the best deal available by comparing every major UK electric-
ity supplier, allowing you to choose the best deal for you. There's no obligation
and it's 100% free.
Having your own account manager means that as well as saving money on your current tariff, you'll also avoid the added cost of automatic renewals. When you
fail to cancel in advance or renew at your current rate, many suppliers jack up the
price of business electricity far higher than the original rate.
We'll contact you in advance to help you avoid these rolling renewals, and again compare the market to make sure you get the cheapest tariff. That means substantial savings in the short-term, plus savings against potential price hikes.
Our simple form takes minutes to compete and you could start saving money on your business electricity today – so what are you waiting for?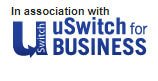 [contact-form-7 id="92″ title="Quote Form"]